HIGHLY RECOMMENDED BY LYP
Lort Smith Animal Hospital
Lort Smith is the largest not-for-profit animal hospital in Australia. Located in North Melbourne, the hospital has 11 wards, plus an Adoption Centre that cares for animals undergoing medical treatment and also provides shelter, adoption and fostering services for abandoned and relinquished animals. Lort Smith is a not-for-profit charity that relies heavily on generous support from the community to continue providing a much needed service. www.lortsmith.com
Love Your Pet is proud to support the work of Lort Smith and we have adopted them as our charity of choice by donating 2% of all income received, plus the opportunity for our clients to make their own contribution if they wish.
---
Dindins Dog Food
Love Your Pet highly recommends Dindins dog food which contains no preservatives, flavours or other additives. All the vegetables are locally sourced and meat used human-grade; no seconds or scraps.  www.dindins.com.au
Love Your Pet is a stockist of Dindins Dog Food – please telephone us on 0425 75 7069. Clients of Love Your Pet may qualify for free delivery.
---
BARF (Biologically Appropriate Raw Foods) for Dogs and Cats
If our cats and dogs are to achieve the long life and health they deserve, they must eat the food that evolution designed them to eat. Dr. B's Genuine Aussie R.A.W. ™ BARF products are Specifically Formulated by Dr. Billinghurst ('Dr. B') to strictly accord with the Principles of Evolutionary Nutrition; these are the foods that Evolution designed our Cats and Dogs to require, the foods designed to ensure our furry family members have the opportunity to enjoy the longest life possible, with the greatest freedom from disease. www.barfaustralia.com
Love Your Pet is a stockist of BARF Pet Foods, please telephone us on 0425 75 7069. Clients of Love Your Pet may qualify for free delivery.
---
E Salce Bulk Pet Supplies
Love Your Pet shops here for an incredibly large range of pet products, food and supplies – plus the best prices in town.  Retail outlet and largest supplier of bulk pet food in Victoria located at 647 High St., Thornbury or call (03) 94843805 for delivery. www.salce.com.au
---
National De-Sexing Network
NDN is dedicated to helping control the over-population of cats and dogs by providing low-cost de-sexing operations to pet parents who otherwise would not be in a position to afford. The website also offers lots of resources and information plus Vet Directory. To search for a participating Vet in your area visit www.ndn.org.au
---
Dr Robert Hilton – Veterinary Dermatologist
Sometimes, our pet's health problems call for a specialist. Highly accredited, Dr Robert Hilton has treated dogs, cats and horses for allergies, dermatitis and skin and ear diseases for over 36 years. He runs clinics at:
– The RSPCA Veterinary Hospital
– Yarrambat Veterinary Hospital
– Lort Smith Animal Hospital
– Flemington Veterinary Hospital
– Bellarine Veterinary Practice
Ursula's Prince now has a new lease on life and has been comfortable and allergy free for 12 months since being treated by Dr Hilton. For an appointment at a clinic in your area, phone Dr Hilton on 0433-853560 or  visit www.ozskinvet.com.au
---
Pet, Horse & Farm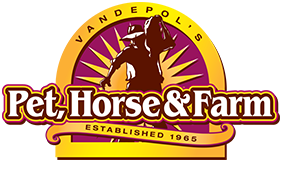 Whether you're after pet supplies in Melbourne, stock feed or other accessories, Pet, Horse & Farm offers high quality products delivered to your door.
Take some time to browse their  website and place your orders, knowing that your selections will be delivered with care and a personal touch.  If there's something you can't find, please email or call them and they're very happy to help you.
www.pethorsefarm.com.au
---
Ella and Friends Photography –
Melbourne's No.1 Pet Photographers
Ella+Friends Photography believe that capturing the personality of your dog is not just an unique opportunity to remember your WOOFer but an experience not to be missed.  They love nothing more than meeting your pet, designing a unique photo shoot with you to capture their gorgeous personality. Ella+Friends are regularly looking for dogs of all shapes & sizes, breed & ages to feature in their next edition of WOOF! See their website for more details.
www.ellaandfriends.com.au
---
Rogue Royalty
Here at Rogue Royalty we love to share our passion and love for animals and their well being – in doing so we made it our life as we say we are a movement, not a business. We specialise in premium quality strong dog collars, strong dog harnesses and heavy duty canine accessories. We also produce our own range of natural pet shampoo, air dried treats and our brand of RAW, a premium natural range of fresh frozen product that includes goat, raw green tripe and offal mixes.
www.rogueroyalty.com.au
---
Medical Advances Without Animals Trust (MAWA)
MAWA operates as an independent medical research and educational trust fund to facilitate the development and utilisation of non-animal based experimental methods to replace the use of animals in medical research. The Trust provides research and equipment grants, fellowships, scholarships, bursaries and sponsorships to scientists and scholars throughout Australia. MAWA is an Australian organisation and a registered charity. www.mawa-trust.org.au

Love Your Pet is proud to support MAWA. 
---
L.I.F.E System
The L.I.F.E System heralds a new era in quantum medical technology. It is a biofeedback system and can be used by your Vet or Vet Nurse to help recognize and correct health problems in your pet. It is a completely non-invasive system which measures and corrects imbalances in your pet's energy fields, the results of which are measurable on an oscilloscope. . Your pet will not only have better health, but greatly increased energy.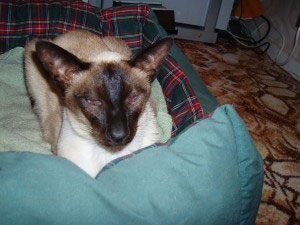 Editor's Note: Before having major surgery to correct "megacolon", Harry the Chocolate Siamese (pictured above) had a biofeedback session with a local practitioner. It helped him get through his operation with flying colors and certainly helped speed his recovery.
For information visit www.drfayestone.com.au or contact Dr Faye Stone (03) 9755 2451
---
Soapretty
Chemical free hand made soaps for Pets and Animals and People! A gentle, natural formulation, using the finest human grade ingredients, this non-toxic soap is ideal for the safe bathing of your pets, leaving their skin and coats with a clean silky gloss, without stripping out the natural oils.
Looking for the perfect gift for your dog loving friends?  They'd love a gift set of 'Doggy' Cupcake shaped soaps – a unique, fun and useful gift.  Please visit www.soapretty.com.au
---

BM Animals
BM Animals, is your online Pet Pantry and Wellbeing Store.  They believe that a lifestyle which includes healthy pet food and treats, training, adequate exercise and where appropriate, natural health supplements which together, allow our pets to enjoy the best life possible. BM Animals provide chemical and preservative free healthy pet treats made with premium Australian ingredients. All BM Pet Snax treats are salt and sugar free as well, so you can buy healthy pet treats online here with confidence that you're getting the best for your four-legged friend.
www.bmanimals.net.au
---